All of us are aware of the fact that chopsticks are Chinese's main 'utensil' when it comes to food, but do we know when they were invented? Well, it is believed that chopsticks were invented about 5000 years ago in China when they were used mainly for cooking and serving food. Over the years, chopsticks have become popular in many other countries wherein China, Japan, Vietnam and Korea are chopsticks biggest users.
According to many studies, chopsticks, especially the wooden ones are perfect for avoiding overeating as they can help you change your eating habits by eating slower and by taking smaller bites.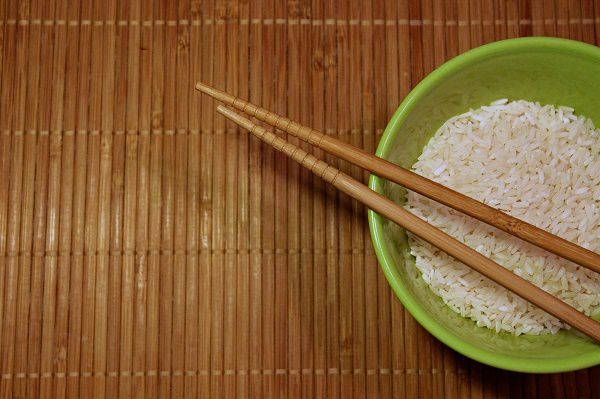 So, whether opening a specialized Asian food restaurant or having several Asian foods in your regular restaurant menu, having chopsticks is a must and nowadays you can choose between bamboo and titanium chopsticks.
Bamboo chopsticks are the most Eco-friendly option for chopsticks on the market as bamboo is a highly renewable resource that grows and spreads at the speed of light. Bamboo wooden chopsticks can be found in a reusable and disposable form wherein the disposable ones are more popular as they are more hygienic. Both types are convenient to use and lightweight, perfect for everyday restaurant use. Titanium chopsticks, on the other hand, are durable, long-lasting and if properly taken care of, they can last forever. Unlike bamboo, they should not be replaced every 2-3 years but their main downside is that they are bulkier and can produce an unpleasant sound when touching plates. Bamboo wooden chopsticks do not make any strange sound and are easier and more comfortable to hold and make it easier to grab some foods.
When it comes to the taste, once again, bamboo chopsticks are a winner as food has a more natural taste when using them instead of the metal ones. Titanium chopsticks are easier to clean as they are dishwasher safe, but bamboo chopsticks are safer as they do not attract bacteria like titanium does. So if you are worried about the cleaning and hygienic part, you should opt for using disposable bamboo chopsticks in your restaurant as they are more practical, safer and affordable. Although there have been rumours about whether using disposable bamboo chopsticks is good or bad for our health, the Ministry of Health has declared that they are safe to use and do not contain harmful substances. Lots of tests have been conducted and all of them have shown that the level of sulphur dioxide in bamboo chopsticks is lower than the limit set by the FDA (Food and Drug Administration) in Taiwan.