Men's boots featuring western style are something between pop culture, folk art and functional clothing. There have been worn by many celebrities, including presidents and actors, so why do not be that guy and give western boots a shot. You do not need to be a cowboy to wear western boots and you do not even need to take up western dancing or rodeo. Simply said, you can wear and pair them with your western style outfits right now. Western boots for men are unique pieces of footwear coming in a range of styles, shapes and colours. So, the question is: Why western boots? Here is what makes these boots unique pieces.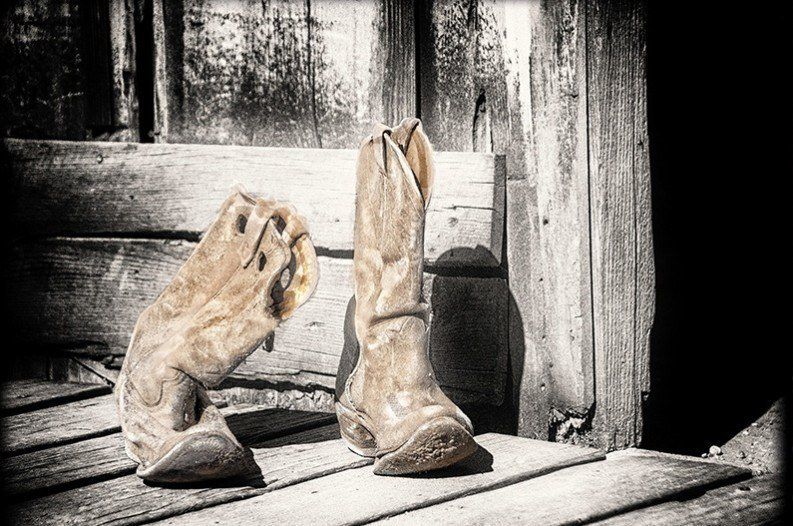 Unique shape. Yes, they all feature western style but they also come with a different shape like a square, traditional, snip and rounded. The toe of cowboy boots always has a distinct taper but it does not necessarily have to be wickedly thin. The main purpose of this was to help slide out and in of the stirrups while still providing your feet with a dynamic shape. Western boots add height what makes them a great choice for shorter men. For taller men, there is lower-slung walking heel style. Cowboy boots are unique pieces and there are different styles out there suitable for every taste. The portion of the boots can feature everything from contrast-coloured stitching to leather tooling and bright vegetable dyes.
As we mention above, western boots for men are available in a range of styles. The first on the lists is the cowboy style. It is the most common, classic style. The heel is designed to keep you in the saddle and the toe box is here to protect your digits. You can find these boots in a vast array of stitching and leathers. If you want to buy your first pair of cowboy boots, then opt for cowhide as they quite inexpensive, they ar more versatile and have classic hard-wearing properties.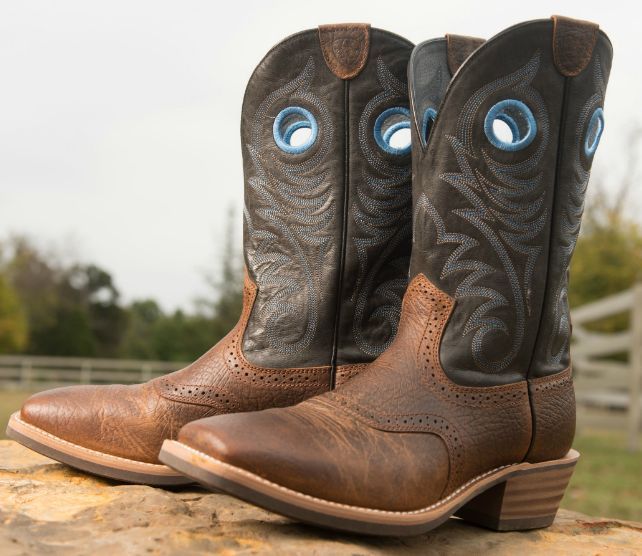 Ropers are another style of western boots but they are bit different as they are designed for rodeo use. They feature a more rounded toe, lower shafts and a broader heel that looks more like a traditional work boot. Stockman style is very similar to the cowboy style. The main differences are the wider and shorter heel and the depth of the dip in the scallop. They are quite comfortable what makes them a good choice if you are spending twelve or more hours on your feet per day.
Western work has its similarities with the roper style but you will often note that they have a larger toe box. They feature rubber soles for non-slip traction and shorter heels what makes them perfect for men who look for work boots that will work great in all conditions. Buckaroo is another style you can find in the range of western boots and the elongated shaft is the most specific feature you will note in these boots. The tall shaft and high heel make them a great choice for show riders because they offer the required protection to the legs but still provide style while going so.