Although dogs are the cutest creatures we share the comforts of our home with, let's not forget that they still need lots of exercise and a sense of independence. When they're confined inside with no activity, they might become bored and start displaying negative behavior. This only adds to the importance of having a dog door installed on your door so your furry friend can have quick access to your backyard and an easy way back into your home.
There are many benefits of having a dog door installed on your door. They can free you as a dog owner from the hassle of having to open the door every time the dog feels like heading outside, like when you have to spend hours at work or when you want to sleep in on a Sunday morning. This also means more freedom for the dog to move in and out as it pleases without any help from you.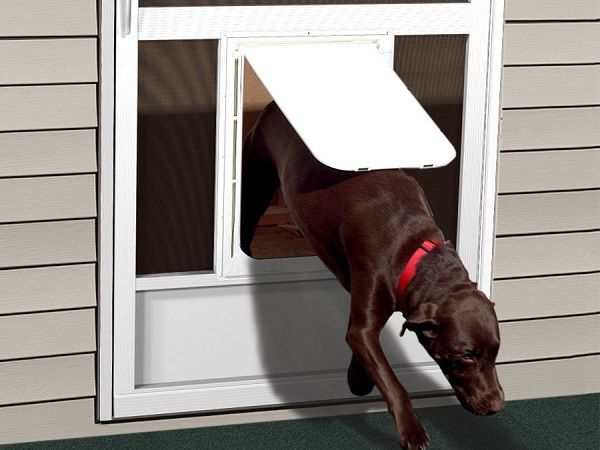 For Screen Doors
These doors are the most common, reasonably priced dog doors that are can durable and solid enough to withstand extreme weather that may come their way. But most importantly, a dog door security screen is easy to install and will fit perfectly. It can be fitted without taking the door off and you will need just a few handyman tools to finish the installation process. You can install the dog door security screen by simply cutting off a portion of the screen door and then place the pet door on the cut area. Depending on your dog's size, the dog door security screen can come in various sizes like small, medium, and large. Apart from a regular dog door for screen doors, you can also find various combo packs.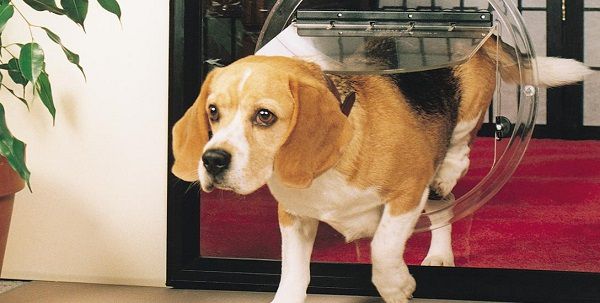 For Glass Doors
Glass-fitting dog doors are suitable for single glazing, double glazing, and most sliding windows. Still, if you don't feel confident enough to knock a hole in the door because let's say, maybe you are a renter, having a patio panel pet door would make a more sensible choice. Floor to ceiling panel that can fit into your sliding door requires zero demolition. The only drawback is that maybe a tall panel at the end of your sliding glass door will not look good with your decor.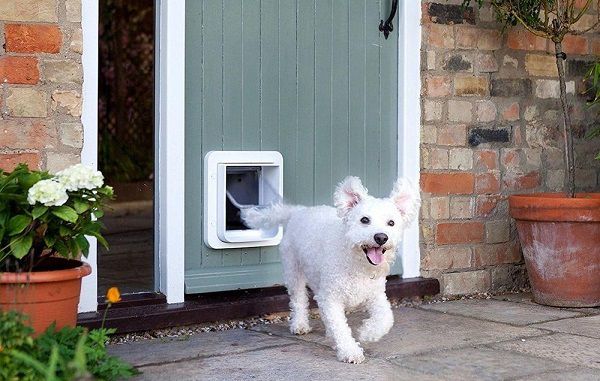 For Timber Doors
Finally, if you have a wooden door, then a dog door for timber doors may work best for you. They are suitable for pet owners that want high-quality products without having to spend a lot.