As a parent, you are probably aware of how significant playtime is for having a happy kid. But more than just for fun, when kids engage in play, it's really a fundamental way for them to learn how the world around them works. A child's brain is like a sponge - it takes in all the outside information that it's exposed to on a daily basis to then actively make sense of it. What this means is that even the toys your little ones play with have the power to shape their future development.
But when I say play I don't mean on Ipad games. Kids need unstructured playtime and as a parent, you need to allow your kids to have time and space for unstructured imaginative play, including a room to make a mess - it could be a room in your attic or any corner in your family room. Given that play is essential for a child, it's also important to provide the toys that have a great role in the developmental process and are beneficial for acquiring new skills, as is the case with fat brain toys.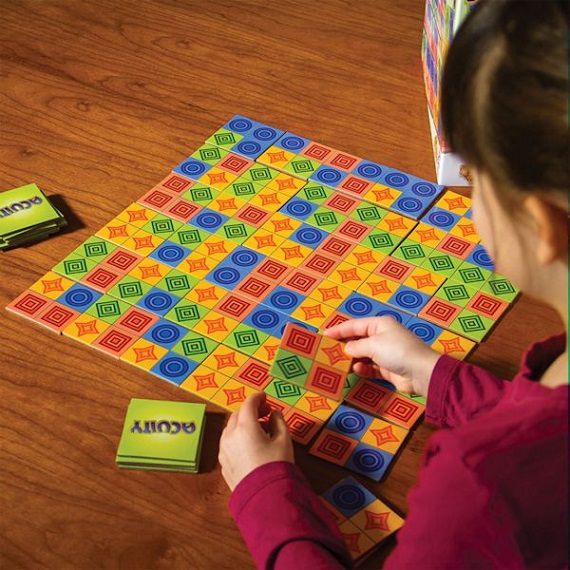 These creative and mind-expanding toys are developed with the intention to keep babies and young kids busy and entertained. But more than that, they can also introduce them to a set of cognitive and motor skills which are very important for kids' development.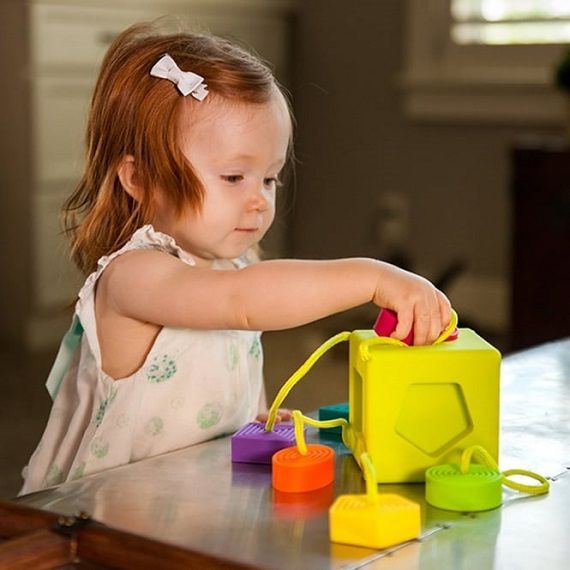 The STEM fat brain toys teach children some important skills – be it on a physical, emotional or intellectual level. They can help children develop problem-solving skills and grasp the basic concepts of maths from an early age. Given the fact that they're fun to play with makes children's first contact with math, geometry, technology, and science a positive one, which could easily help them develop a love for them later in life.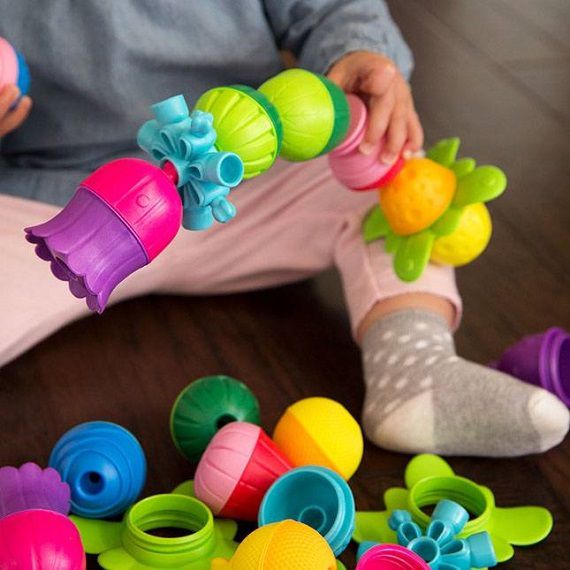 Every phase of a child's development has the right toy suitable for it. In different stages, different abilities develope so what interesting for a toddler may not be for a 3 years old kid.
Toddlers for instance learn about the world around them through a variety of colours, shapes, sizes, and sounds, so it's crucial to keep their senses stimulated with the right fat brain toys. This is the phase of plush toys, rattles, sensory blocks and silicone spheres – anything that mesmerises their eyes and that little fingers can grab and explore.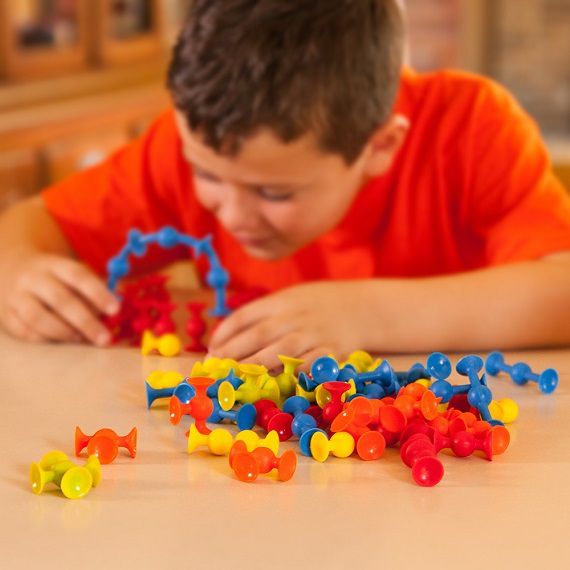 Over time, as they grow, you can introduce them to more complex toys, like for instance puzzles and magnetic sets which help stimulate and boost visual memory. Building blocks or cubes that come in various colours and have numbers on them are great for teaching your child about colours and practice counting. Around this time, they start to gradually understand the "cause and effect" relationship so they might be drawn to play with stimulating toys with moving parts that encourage educational and creative play.
It's also important to stimulate imaginative play as much as you can, through toys like dolls, kitchen sets, child-sized furniture, dress-up clothes, sand and water play toys. They can fuel your kids' imagination and creativity which is also important for social interaction and language practice. When children pretend during play, they are not just being silly – they are exploring different possibilities.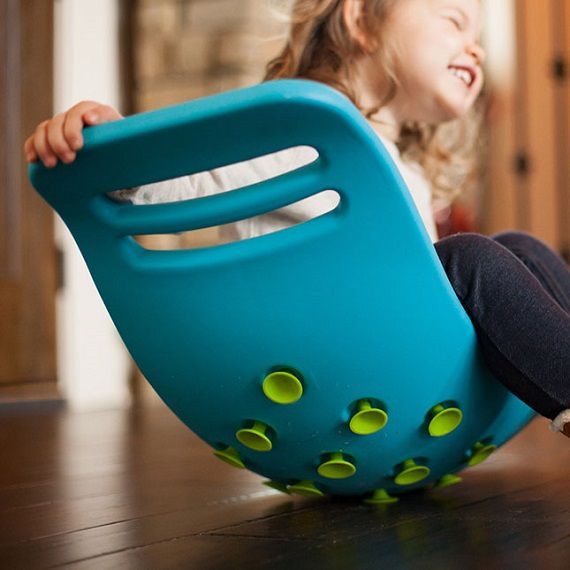 Preschool and school-aged kids do well with plenty of alphabet puzzles, and abacus - toys that are useful with learning the alphabet easily, as well as with maths. When they sense learning as fun, they'd enjoy learning at school too, so a good start is all it counts. Around this time kids have longer attention span meaning they can be engaged in different activities like riding bikes, scooters, swings and trampolines which could keep all kids stay active and happy. Toys like balance boards can also keep your kid active and encourage creativity. It's for the kids to decide how to play with the board – they can sit on it, stand on it, try to balance it, tilt and wobble, the choices are many.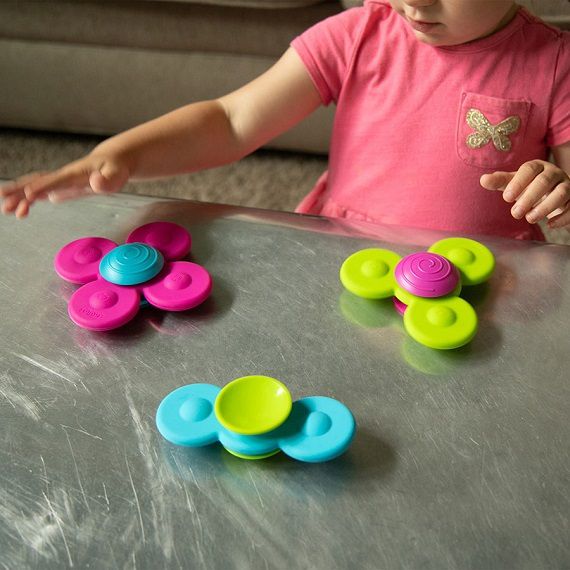 Incorporating learning and keeping kids active through play is also a great way to reduce the anxiety that children usually face before they start school.
On a final note, toys can also teach parents how to be patient too. It's important not to help our children out when thinking since we only slow them down this way. Instead let them explore, experiment, and think creatively alone, ending up succeeding on their own and at their own pace.