Your daughter is going to look wonderful in her wedding dress on her big day – that is almost already given. But since your child's wedding day is probably one of the most important events in your life also, you want to focus on yourself and choose a dress that is both fashionable and flattering. In light of that let's share some tips.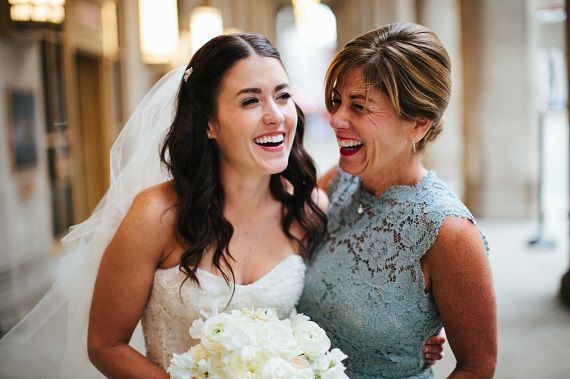 Let the Bride be Your Guide
Most likely the bride and the groom will set the tone for the whole event - whether it would be a casual laid back country style wedding or maybe more formal black-tie affair. A good starting point is to follow the cues given by your daughter, if any, about the style, colour, and the degree of formality. That doesn't mean that you have to sacrifice your personal style completely. It's also perfectly acceptable to look as fun and festive as the rest of the bridal party of course if it's done in an appropriate manner. Whatever kind of wedding it is, the truth is that you can never go wrong with elegant and formal mother of the bride dresses that can be appropriate due to their below the knee length. While you probably wouldn't wear a strapless dress to a church wedding, you can add a lovely wrap or even a jacket to the dress and make it chapel appropriate. A dress with a floaty chiffon overlay is also a good option as it will flow beautifully as you move and also add some coverage. Also, cinched waistlines, ruffled layers, and necklines that run straight across the chest will show off your shape, while at the same time provide proper coverage and hide any problem areas that you may have.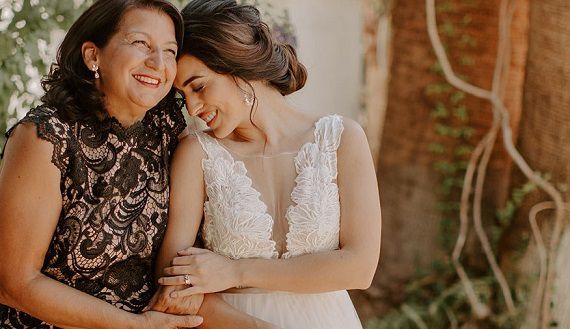 If your daughter doesn't have her heart set on a particular shade, you'll have plenty of choices when picking formal mother of the bride dresses. Bone, cream, champagne, off-white, navy and black are still one of the most popular mother of the bride shades (maybe only white still remains a wedding-day taboo).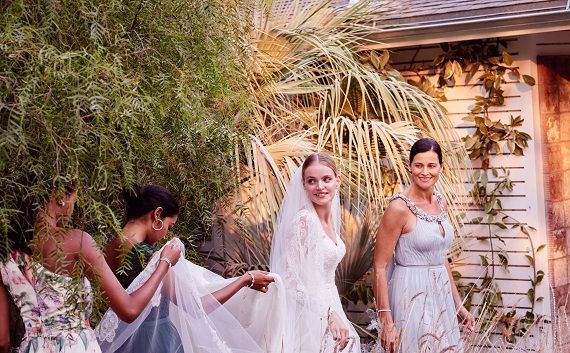 Time it Right
Also, unless you are willing to gamble that the style and the colour that you want will be available right off the track, it is best to start shopping for dresses at least a couple of months before the big day. Preferably you can do it after your daughter has chosen her gown and her attendant's dresses. This is an important event as you don't want to leave your dress choices until the last minute.