When it comes to keeping a garden organized and providing useful outdoor storage, nothing can beat the benefits of a garden shed. With a garden shed, you can easily store and organize things for easy retrieval when you need them. It can also help uplift your garden's appearance by reducing clutter. Even a garden that is a full boom with its flowers and greenery, the sight of used tools and objects is a source of distraction to the area. Store these things in a garden shed and your garden's look will be instantly improved .
After the realization that a garden is missing a shed, the most frequently asked question is: What size shed do I need? With so many factors involved in a garden shed selection, from cost to materials and garden space, it is not always easy to know which size shed you should go for. From small and narrow garden sheds to large and wide ones, this guide should help you decide the right size shed for your garden.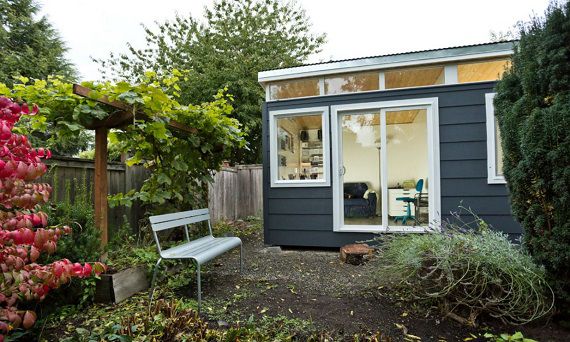 How you Plan to Use Your Shed?
So many people today are discovering that sheds can serve many more purposes than simply providing storage. There is a number of ways a shed can serve you, as long as it is big enough to suit your purpose. For example, you are planning to set up a workshop, your shed will need shelving for supplies and storage space for tools as well as a bench large enough for bringing together projects and enough room for you to move around comfortably. It's important to understand that shed size isn't just about length and width - you also need to consider the height of the shed to make sure you can fit everything in it. For that reason, the shape of your shed also needs to be a factor in your decision.
Let's suppose you have a small garden or you just want some extra storage space close to the house. In this case, choosing from the narrow garden sheds range should lead you to a practical and low-cost solution for your needs. The design of these sheds will allow you to place the shed right up against a wall or fence, maximizing the space available inside. On the other hand, if you want to make your shed a feature of your garden look for wider models that offers plenty of storage and headroom.

What do You Plan to Store on the Shed?
It is true that a backyard shed is a homeowner's ultimate storage solution, so get a handle on what exactly you expect to keep in there. If it will be used to store bulky items like a motorcycle or ATV, then you will need a shed at least 12 feet by 10 feet. But are the smaller things that add up and takes space. It common for people to underestimate their storage needs, forgetting, for instance, they will want to stash off-season sports equipment , lawn furniture, or holidays decorations in the shed when not in use.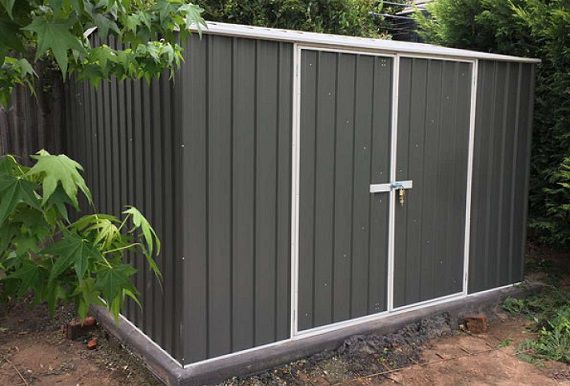 The Size of Your Yard
You may want a big shed, large enough to hold your possessions with room to spare for you to pursue your passions. All this is great, but can a large shed fit in your yard? As a rule of thumb, a 3.5 metres by 3.5 metres shed will suit a large yard, while a 2.50 metres by 3 metres shed is better for a medium-sized yard.
Another thing that you will have to consider is the foundation for the shed - it should be 30cm larger than the shed on all sides. You will also need to account for setback from property lines, roads or floodplains. Aesthetics are important too. The shed should look proportional in relation to your property and your home. Last but not least, think about the landscaping and other features of the yard, Will your shed sits nicely between those two trees? Will it overwhelm the kids swing set?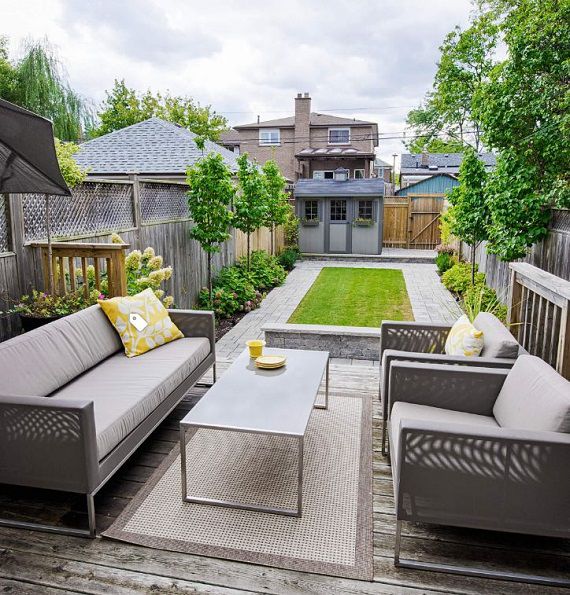 Check for Councill Restrictions and Building Codes

Prior to choosing the size of your shed and deciding where you will put it, you will need to check with your local council restrictions or building codes. Council regulations often don't apply for small garden sheds placed in backyards, but it is always a good idea to check.
Choosing the Right Finish

Garden sheds can be made from wood, plastic, and metal. Wood and plastic both offer great durability, but wood requires a little more maintenance than plastic. Unlike wood, plastic sheds don't chip easily or attract bugs. A metal shed might not look the prettiest, but they are lightweight, easy to assemble, don't require paint and resist bugs and rodents.
Your Budget

What kind of budget do you have and how much it can stretch? Prices of sheds will vary depending on what you are looking for. Generally the bigger the shed the more expensive it will be. Once you know exactly what you need, it will be easier to decide on a budget. However, it can become tricky when you don't know what you are looking for. Still, by comparing shed features and prices you should be able to find the right shed at the right price for you.