Having an outdoor area is truly a blessing for anyone wanting to make the most of outdoor relaxation, especially in summertime. Moreover, it presents an opportunity to spend quality time in fresh air instead of constantly being indoors, in front of a screen. If you wish to share your lovely area with loved ones, because sharing is caring after all, there are ways to make it better for entertaining.
Space for Relaxation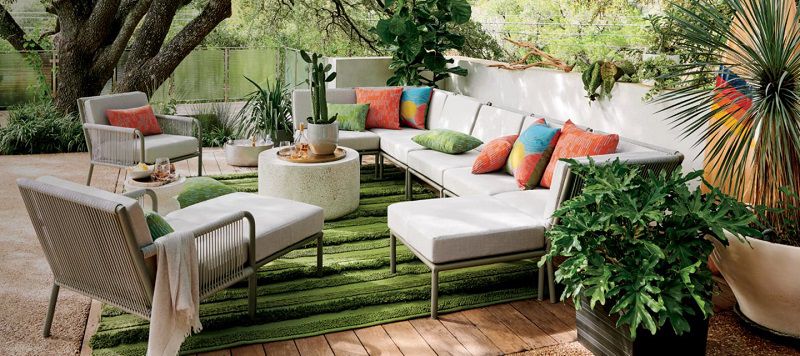 Whether it's used for sunbathing, catching up with friends and family, reading or meditating, it doesn't matter, what matters is you require outdoor lounge furniture to bring this space to life by increasing the comfort. When looking for the ideal set of pieces, it's important to remember it is the outdoors you're buying for so the materials used have a say in the quality and durability which is why it's best to buy furniture made with weather conditions in mind, with properties like rust resistance.
Also, quality means you won't have to deal much with maintenance, and you'd have more time to spend on relaxation than chores. Materials aside, you have to make up your mind on the exact pieces you want for your space, be it a sofa, a lounge, a set of chairs, based on the amount of cosiness you want and of course, the style.
The size of the furniture is crucial too so don't forget to measure up your space precisely and look into the specific size of the lounges, chairs and coffee table prior to buying them to avoid mistakes. Depending on the parties you intend to host and how many people you'd invite over, this number has a say in the size as well. As a finishing touch, you could add some colour and patterns using a variety of cushions, throws and rugs to make the place more vibrant.
Food Prep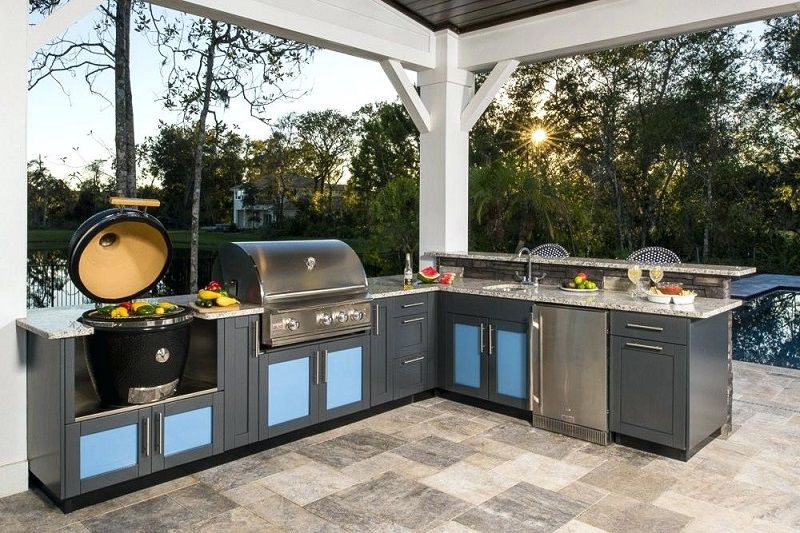 There's no great party without the savoury meals, so to awe your guests you should consider the food preparation aspect too; this would make your whole outdoor area, along with the outdoor lounge furniture, that much more enjoyable. Even if there isn't much space left to work with, you could still introduce a barbecue, it doesn't have to be a might five burner as a small one would be enough to prepare some tasty delights and show off how great of a host you are.
To make it easier for you and have all the ingredients at hand, as well as the utensils required to prepare the foods and serve them, it's advisable to include a countertop with storage unit in a design with plenty of drawers and compartments. This would allow you to make the best use of the space, and help you spend more time around your guests, even if it means cooking while the party has already started – infinitely better than having to go indoors with a home full of guests just for the food prep.
What would food be without the suitable drinks? Yes, you get my point, when you plan out a specific meal it's nice to think of a drink to accompany it in which case it's good to have a freezer outdoors. While there are all sorts of freezers, if size is of the essence, you could find a small one to integrate it within the storage unit, perfect for keeping your drinks fresh and is also great for the environment with its energy-saving design.
For the individuals into mixology, the parties are ideal occasions for the versatile cocktails you can prepare but wanting to have all the bits and pieces needed for the preparation may not be possible if space is an issue, so before getting a bar it's advisable to think whether you can fit one without affecting the comfort of the lounging area.
Partying Year-Round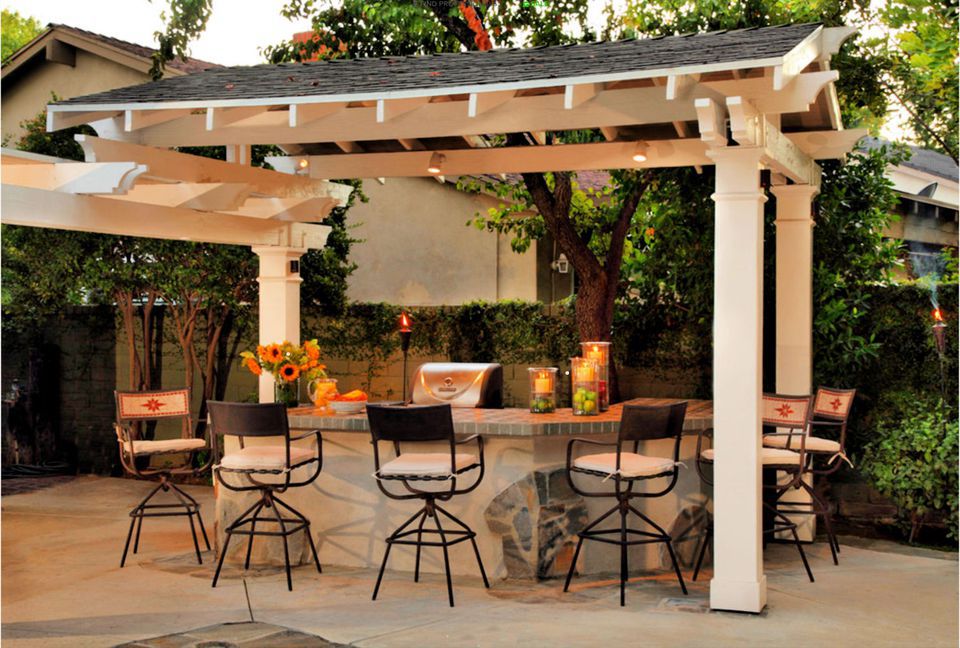 When you're the life of the party, you wish for it to never end but if you're not ready for winter, chilly days can sure turn out to be party-breakers. This is why it's necessary to get the needed coverage of the outdoor lounge furniture area, plus the food preparation area, protecting you from the wind and rain. There are many options you could go for, it could be an awning, a pergola with roof or even a big tree but I wouldn't choose the last as it's mostly good for providing a pleasant shade in the hot days.
Additionally, with the needed cover, you could also make use of a heater to add some warmth in those particularly cold days; it's an investment that would significantly prolong your outdoor entertaining season and it's not expensive, more so as there are various options to choose from depending on the heating you want other than electricity: there's gas, like propane, and there's solar powered heat lamp for those who want a greener option.