For some people giving of wedding favours is nothing more than a materialistic gesture, but the truth is they have a long history, tradition and symbolism. The first examples of favours at the wedding were noted in France back to the 16th century when aristocracy would give their guests bonbonnieres or sweets. So, certainly, you said yes and you are in the middle of organizing your wedding ceremony. Apart from everything else you also want to give out wedding gifts to your guests. However, choosing the perfect favours that are neither too grand nor too cheap can be difficult. Moreover, the line between kitsch and cute can be very thin so you need to select them carefully. Do you need a little help?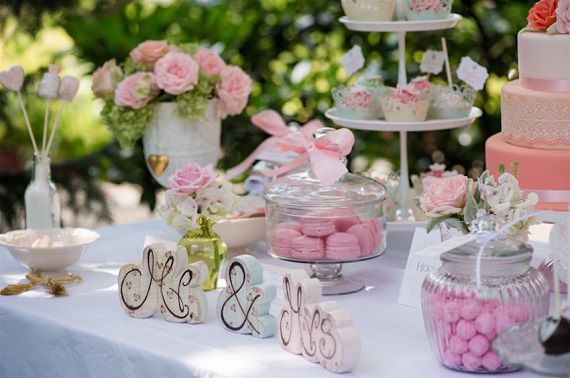 Here are the good news. Especially if you don't have any idea of what you can give to the people that will come and help you make your wedding memorable. Go online. You can be surprised by the wedding favour inspiration and ideas you will find there. There are thousands of websites and stores that can help you find the favour that will suit most of your budget and wedding style. From simple lolly jar filled with candies to small bottles of liquor or small potted succulents. You can easily find these places and select what you think is awesome.

If your wedding party will take place on the beach during the summer months you can consider favours like sunglasses or flip flops. For a fall wedding, a dark candle or package baked goods is always a good idea. Springtime is perfect for miniature potted plants or champagne bottles. For winter ceremony a hot cocoa kit is definitely a great way to go. However, if you are not sure what you can give or moreover you want to give something edible and sweet, lolly jar is the right way to go. You can use them for so many ideas. For example, you can make apple butter and fill the individual jars for a tasty take-home treat. A jar of homemade seasoned salt is another great idea or jars filled with candies is something you can never go wrong. Bath salt in small jars is a favour that most of your guest will enjoy it. After spending the night getting down on the dance floor, a relaxing bath will be a welcomed gift for everyone.
Popcorn, seasoned jam, the options are endless. You can use different prints and details to decorate the jar and make it unique and appropriate for your wedding style. Go local. For instance, if you are completely out of idea for a wedding favours, think what is popular in your living area. If you are living in BBQ land, fill little jars with marinades or hot sauce. You can make your favours more personalized by putting each guest's name and table number on the favour.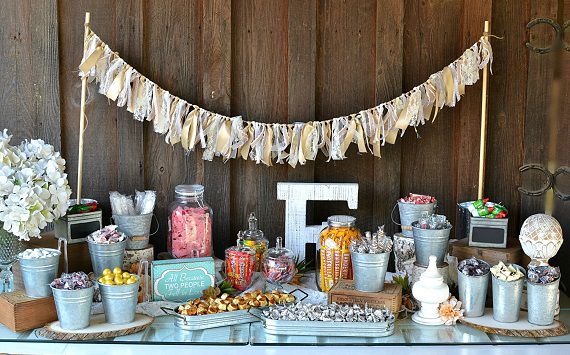 Keep your wedding theme in mind

There is no doubt you've spent a lot of time brainstorming your wedding theme and selecting the perfect elements that will fulfil your party. Once you decide your theme selecting the right favours should be easier. However, you still need to be mindful. Displaying favours that don't' complement the theme can do more harm than good by confusing your guest. For example, selecting blue bubbles or bottle for a fall wedding is definitely not the right way to go. Also, favours should match the tone of your wedding. If this is difficult for you then you can try a colour matching which is a lot easier.
Who will be getting favours

Before you even decide whether you want to include wedding favours or not analyze your budget and guest list. You don't need to give anything if the budget doesn't allow. Usually, favours are purchased for each guest individually but some people decide to buy one favour for a couple or family. If you want to go with the second option make sure you purchase a gift that all can enjoy.
Also, don't forget to think about packing. The right one can make all the difference in the entire decor. If you plan to place favours on each guest's table setting make sure their packing fits well with the table decor. For example, glass jars are already beautiful by themselves but adding a ribbon in a matched colour can instantly make a difference.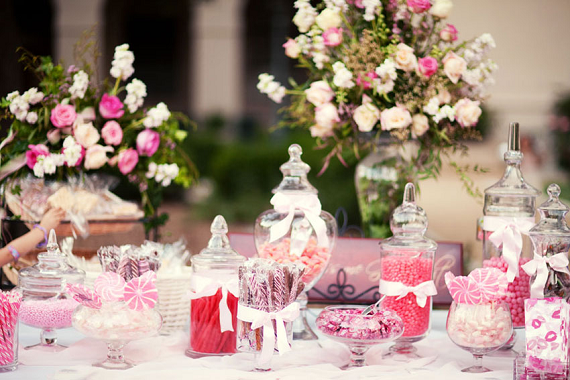 Choose something everlasting

Don't get us wrong. No matter what you decide to give would be beautiful on its way. But choosing something that will last is always better. This is what makes glass jars one of the most popular choices when it comes to wedding decorations and favours. There are versatile allowing you to fill them with anything you want from bath salt to jam or candies. And once the bath salat and candies are used, guest can still use that jar for something else.
Finding the perfect wedding favour is easy. Make research and can find tons of stores that offer a range of wedding accessories and provide guest gift ideas. Moreover, you can find and read so many reviews from people who already have their experience with certain store, products or making favours for their wedding day. Also, you can see a lot of wedding pictures so even if you really lack an idea you will find something eye-catching.