Going out with a baby, be it to the park or the supermarket, can feel like an adventure - so many things to do all at once. The right baby nappy bag can make your life a lot easier! Whether you are a new or experienced parent, it's very important that you carry the baby's world with you wherever you go to ensure that you have everything you need to calm your baby down when something goes wrong.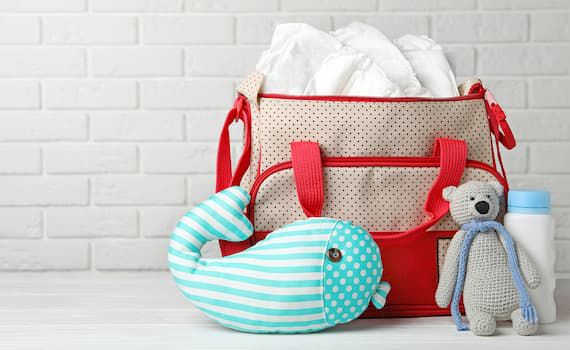 The right nappy bag should be able to hold everything you need for your little one when you're out of your home. In addition to diapers, it should offer space for extra clothes for the baby, some toys and snacks. And of course, there are your things too that needs to go into it. Fortunately, modern nappy bags come with sections that will hold your cell phone and wallet, etc in specific compartments designed to hold them and to ensure that they are always dry and you're organized.
There are different diaper bags not only for mums but for dads as well - please keep your partner in mind when choosing a bag. You could prefer one style over the other, for example, a backpack-style baby nappy bag so the weight is evenly distributed while carrying it, or maybe a messenger bag style. And when it comes to designs or patterns, you could choose one that both of you can carry - something that is unisex. And if you guys cannot agree on one bag, why not get two?!
Figuring out which is the right diaper bag for your needs will significantly reduce the amount of stress you experience when out and about with your baby. It will make a nappy change away from home a lot easier by ensuring that you have everything you need and that it's also organized for easy access. And you won't have to sacrifice style for function in your quest for the perfect nappy bag. Just like any fashion accessory, the baby nappy bags come in numerous styles and shapes. Here are some of the types that are commonly found in stores.
Tote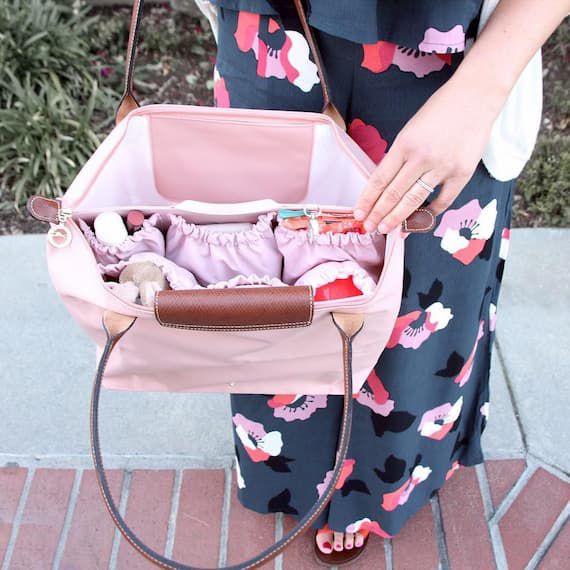 If you like really large handbags, a tote diaper bag may be for you. The bulkiest of all diaper bags, it provides an organized as well as roomy solutions, probably the reason it is a popular diaper bag option. As such, these bags are available in numerous designs and are pretty common among parents who want the functionality of a diaper bag that also looks fashionable. Featuring the widest opening of all diaper bags, a tote bag allows you to easily locate the specific baby gear when your baby is a poop emergency. However, to access the contents of this bag you will need to place it down.
Messenger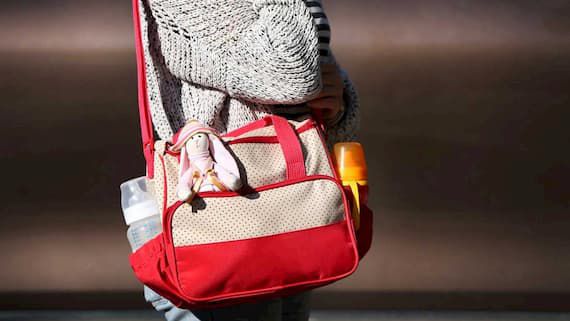 Messenger diaper bags are stylish, flat and hang off your shoulder. These bags are also known as a single long strap which hangs over the shoulder and is generally slimmer than totes. The main benefit of these bags is that you won't have to take the bag off in order to reach the diapers of baby wipes inside the bag. What is not soo good about these bags is that they put a lot of weight on one side of the body. To avoid this problem, while carrying the bag, ensure to carry it in a way that the bag sits on one side of the body and the strap is one the opposite side. This way the bag sits on one side of the body and the strap on the opposite side, preventing it from slipping off the shoulder when carrying it vertically.
Backpack
If you are an organized kind of person, you will love this diaper bag style. It's the newest type of diaper bag in the market that allows you to carry around all the baby gear while keeping both of your hands free to carry your baby, or shopping, or doing whatever you want. While a backpack diaper bag may look just like any other backpack, if you take a look inside you'll instantly discover that this backpack is anything but regular - starting with the many pockets it has. Easy access pockets include a deeper wipe pocket and an insulated baby bottle pocket. Depending on how much stuff you pack inside a diaper bag, it can quickly get heavy. These bags evenly distribute the weight across the shoulder and backs, preventing back pain.
Once you've figured out the best diaper bag style for your need, it will be time to consider some other points to make sure you get the best value for your money and maximum usage of the bag.
Fabric
From modern brocades to glazed and coated canvas, you will find hundreds of choices in fabrics - make sure to choose something durable. Bags made from microfiber fabric or moisture-resistant nylon are very practical (you'll need something that is easy to clean, both inside and out). If you live in cold climates stay away from vinyl bags as they are known to crack with the temperature dips.
Construction
The straps on the bag should be wide, adjustable and padded for improved comfort. Metal zippers and heavy-duty plastic or sturdy closures will ensure durability.
Storage
Compartments should be easy-to-access with interior and exteriors zips - which will help in storage for things you need constantly like pacifiers, baby wipes and your cell phone. When carrying your baby's formula and food, an insulated cooler section will be great. Bottle pockets are also great and handy.