Without a doubt, installing a spa, especially a bigger one in your home is one of the best investments you can make. It goes without saying that bigger spas like 5 person spas are compact, functional and spacious enough to gather your family. Except for being the best way to relax and spend time with your family, these spacious spas are also designed to give you hydrotherapy massage which is beneficial for everyone.
It has been said that hydrotherapy can reduce pain, can improve the recovery from surgery, can improve walking technique, balance and coordination. Additionally, the hydrotherapy of 5 person spas can also increase the strength of weak muscles, it can increase the range of movement of the joints and can improve circulation. All in all, having a spa with hydrotherapy is a real blast, it is an asset that can give you a relaxing and calming experience whenever you need.
Things You Need to Know When Buying a Larger Spa
Heat Pumps
Although it might sound strange to some of you, but heat pumps are the best way to reduce spa running costs. How come? Well, there are spas which have heat pumps and control system that can be run as an integrated system. Now, the heat pump in these spas is connected to the spa control system that is controlled through the spa touchpad. This system allows you to use the heat pump in a reverse cycle to cool the spa when the weather is hot. Although there are some other ways through which the heat pump can be connected, this can damage the pump over time. The most important thing is that when connected this way, pumps won't be able to cool down the water when the weather is hot.
Pump Sizes
When it comes to choosing the right pump size, make sure you consult with a professional or a friend who understands spas and their work. For instance, you can get easily mislead by thinking that a 4.8 BHP (brake horsepower) pump is larger than a smaller one. You might think that a 4.8 BHP pump is larger than a 3 HP pump, but they are exactly the same. Just as a 3.6 BHP is the same as 2 HP pump. So, do not let the numbers fool you. Before making any decision, make sure you do thorough research.
Insulation & Energy Efficiency Star Ratings
When it comes to star ratings in spas, you need dot know that they are truly made up by manufacturers who are giving themselves an eight star rating by only having basic insulation systems. If you want to truly understand how efficient is your spa, you should look at the amount of numbers/layers of insulation, the base and the inside of the cabinet panels.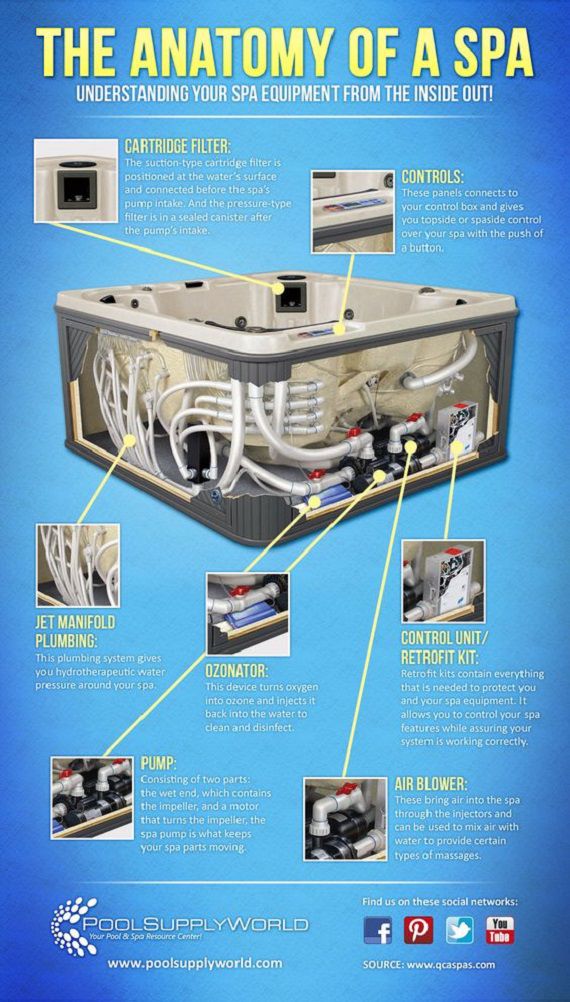 Running Costs
When in the search for the right spa, make sure you discuss the overall running costs. Unfortunately, not all manufacturers tell you the overall running costs, instead, they only include the filtration costs. Others, on the other hand, promote the running costs based only on incorrect power costs and the use of a heat pump and smart meter. When talking about filtration costs, you need to know that some brands promote energy-efficient filtration pumps which are told that work more efficient when running 24 hours per day. Unfortunately, the truth is different as they can cost more if running for such a long period of time. If you want to save money, you can choose a spa that uses a multi-speed pump for filtration. However, you should keep in mind that these pumps are newer, more complicated to understand and offer a 'lower quality' massage. Another thing that could affect the running costs is the size of the heater. Consequently, larger heaters will heat the water faster, allowing the pump to turn off in a shorter period of time. All in all, the most important thing you need to look for in a spa for having reduced running costs is how well the spa is insulated.
Ozone
Ozone is used in more than 95% of spas in order to improve water quality and reduce chemical costs. However, it is not recommended nor legal for an ozone system to replace all of the sanitation requirements. An important thing to know is that ozone is not harmful to the health when you are in the spa because all spa control systems are designed to turn off the ozone system when someone is using the spa.
Jet Quality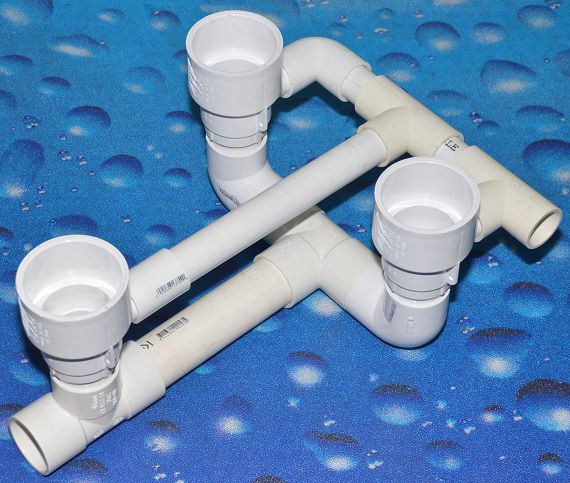 When it comes to buying a spa for your home, you should also need to check out what type of plastic has been used to make the spa jets. This is essential, as some manufacturers use a soft plastic that becomes damaged and brittle over time, so you will have to replace the jets faster than it's supposed. The ideal material for jets is quality PVC as this is the most durable type of plastic, almost impossible to damage. Usually, jets made of PVC screw in (instead of having clips) which makes it easier to be replaced. These jets also make cleaning easier as they won't get clogged.