Finally getting into the habit of sticking to a workout routine is inspiring, but don't despair if you don't get the wanted results – that means you haven't yet made a balanced diet part of the routine too. You might think it unnecessary but without it fact is you continue eating more calories than you're actually burning with the exercises.
This means you'd have to wave processed foods goodbye, same as foods with unhealthy fats that don't do your fitness goals any good. Simply said cut on the fat and sugar to be able to build lean muscles! As easy as it sounds, for some of us eating healthy at home can be a challenge considering the fast paced lifestyles we tend to lead, but no reason to worry or get discouraged when there's a weight loss meal plan delivery as the solution!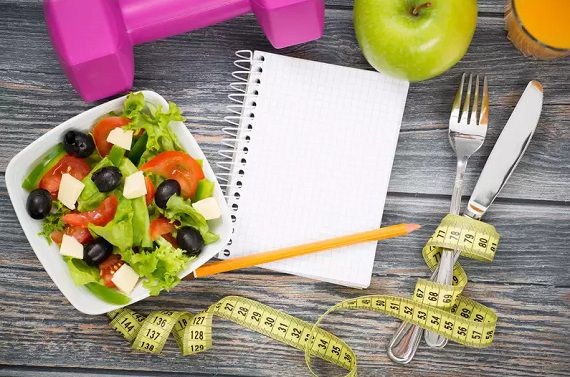 Whether you need help with starting your day healthy first thing in the morning, eating a healthy bite for lunch, or grabbing a healthy meal before you call it a day, there are ready-made meals you can count on – straight from the chef's kitchen and right at your doorstep. It's not surprising such a solution has become quite the trend as of late due to the fact the meals are carefully created by nutritionists and dieticians who know how to balance the macronutrients (for example carbs, fats and protein) to help you stay on track with your goals.
Besides being wholesome they're tasty too and it's easy to make them part of your life: just find the meal that suits you online, with a simple click do the order – no need to look for nutritional value of ingredients, or recipes, no wasting time shopping for and prepping the ingredients. I'm sure you'd agree this sounds like you've got no more excuses to go on with your fitness goals and make your dreams come true!
No More Guilty Pleasures
Let's face it, not sticking to a meal plan means you're going to be more tempted to order some high calorie greasy foods that are also full of unhealthy sugar and salt that would interfere with your routine more often than not. Once you have your meal plan for weight loss you'd be able to have a better nutrition without feeling any guilt or wasting precious time trying to get back into track.
Depending on the meal plan you decide for, could be once a week, for the whole week, for a fortnight, or for a whole month – whichever you choose that means for that time you'd have your meals at home and in the freezer, no need to fret about planning or preparing on your own.
Also, depending on the goals you have, whether you're focused on fat loss or performance, or maybe muscle gain, your meals can be customised for that specifically so you'd have all the control you need over your fitness targets – personalise if you don't like what you have offered among the weight loss meal plan delivery options.
Benefits Guaranteed
Varied Menu
Ordering the weekly and monthly plans means you've got a varied menu on your plate every day. Sure, you might be the kind of person who doesn't mind eating the same dish every single day for breakfast, lunch or dinner, but varied is better for your health and well-being in general as you eat more nutrients.
Besides, this is also perfect in the sense it could provide you with more food options than you would have thought of planning your own healthy and wholesome meals. It's the ideal opportunity to enrich your menu with something new and tasty without even having to prepare it yourself!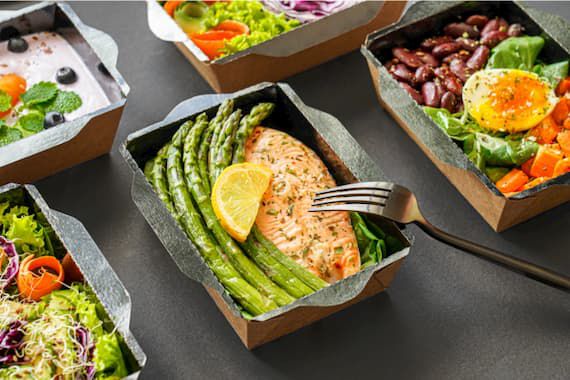 More Time at Hand
Not having to fret about the meals takes off a big weight off the shoulders of a person with a busy day to day schedule. Having this in mind, it's needless to point out the investment you make with the meals for weight loss is also an investment in your time – don't be surprised if after you've ordered and got your first delivery you have more time at hand to do the things you love.
This could be spending more time focusing on your workout, mingling and socialising with the people you care about, finding a new job that fulfills you, or taking up new hobbies you never thought would have the time for before, like learning a new language or finally giving knitting a try.
Inspiration for Life
Once you start with the changes in your diet and exercise, you get motivated to implement more life-changing routines and habits that improve the quality of life and prolong it. This could mean making a change in the people you spend time with, the place where you live, as well as the hobbies you take up in your free time.