Many parents see a baby mobile as a simple toy that is placed above the baby's crib. What they don't know is that these devices play a great role in the baby's development, especially in baby brain development. Mobiles are for babies what games are for kids - they sharpen the brain and improve accuracy and sharpness. According to experts, baby nursery mobiles provide a range of benefits for little ones. Here are a few of them.
Visual Stimulation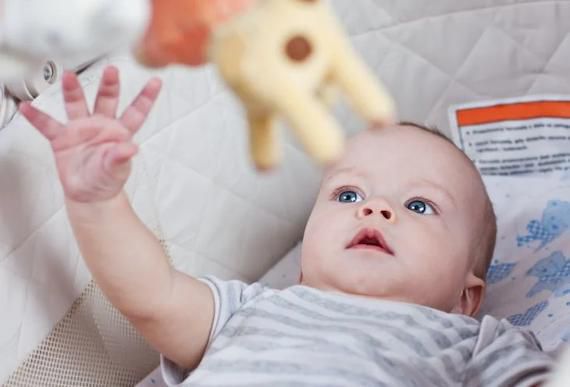 Brain development happens when you see and your mind absorbs what you saw. Baby mobiles are moving toys that allow babies brain to develop. These baby toys also help little ones to relax, have fun and laugh. For the baby to laugh, his/her brain must be stimulated to release a hormone that enables him/her to feel good and smile.
Nursery mobiles feature different colours, which means the more the baby looks at them, the more he/she learns about colours. The baby brain will also be able to differentiate colours and choose the ones they like the most. By keeping the baby's mind busy, these toys also promote sleep, which is healthy for the brain and the entire body.
Motor Skills Development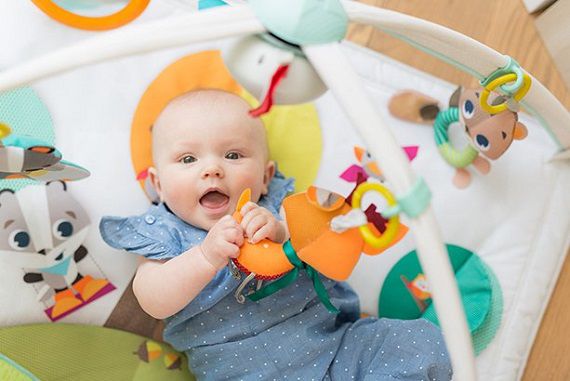 Babies follow the movement of the mobiles with their eyes. That behave increases baby visual power and mind development. So, if you'd like your baby to grow happy and have a developed brain at a young age, you must add a mobile toy to their crib. A lot of baby nursery mobiles available on the market play the music that helps release a hormone that triggers happiness. Your baby's satisfaction is essential to healthy brain development. The reason why these toys come in different colours, sizes and shape is to help the baby to understand that items are not the same colours, size and shape. This understanding helps baby brain development.
Triggers Sleep Which Triggers Brain Development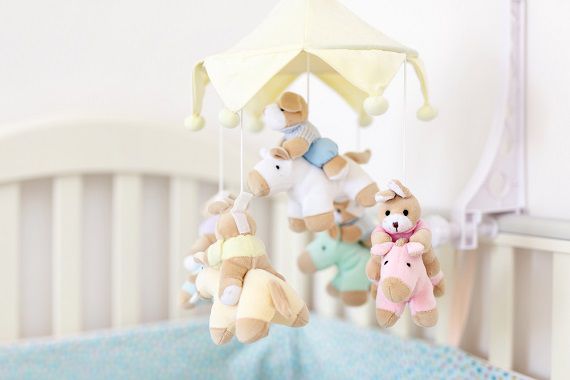 Most of the crib mobiles play sounds, such as lullaby, that triggers sleep. Sleep is vital for healthy brain development. Kids who don't sleep enough don't have a healthy brain. That is because the functionality of their mind is determined by the amount of sleep they get. When they don't get enough sleep, their brain performance gets affected. Sleep also allows the mind to relax and reflect on what happened when they were away. In fact, the body digests a lot of things while asleep.
Educational Benefits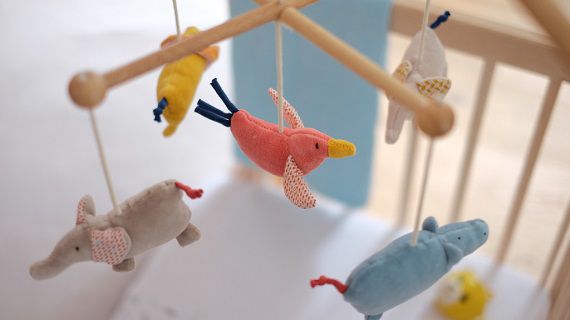 Mobiles help keep babies' mind busy. When their mind is kept busy, the brain develops as the child grows. Over time, your baby will learn the movement of items, the music and the sizes, which all contribute to a child brain development. The hanging attachments will ignite your baby's growing imagination. These toys and attachments can also be used to teach your baby new words.
Now that you know the benefits of baby mobiles, let's talk about what you need to look for when shopping for one. There are a lot of beautiful baby mobiles, but appearance shouldn't take precedence over safety and fine craftsmanship. Here is what a baby mobile should have:
A Sturdy Frame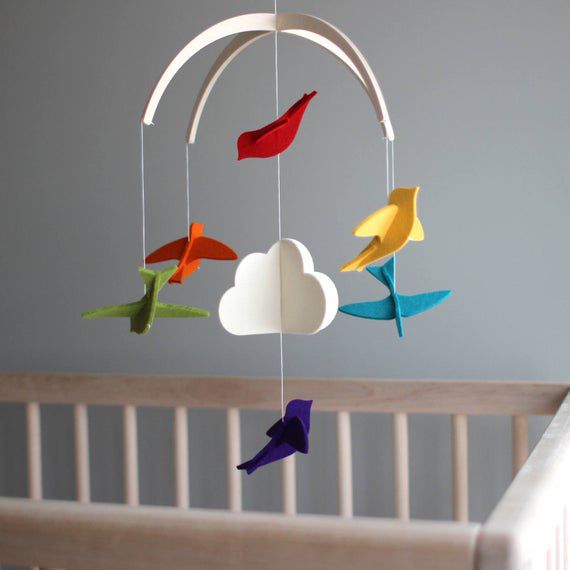 It's very important to choose a mobile with a sturdy frame. Keep away from mobiles with thin, flimsy structures as they pose a large danger to your baby as the frame may not be able to support the weight of their attachments and can break off easily. Instead, look for a mobile with strong and robust frames that will stay in place. There are also frames covered in fabric for softness and extra protection.
Secure Attachment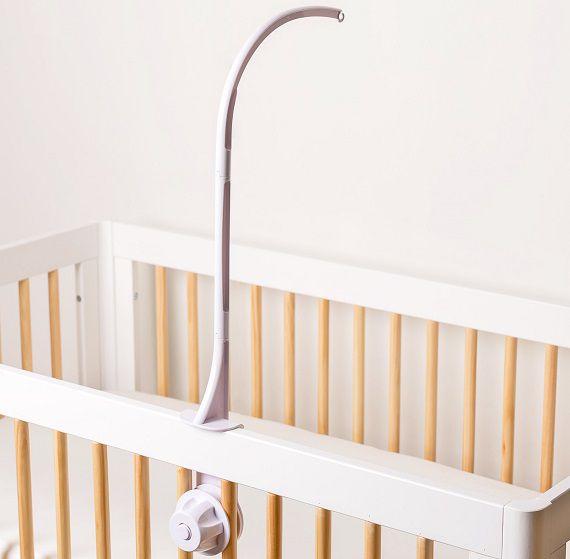 You'll also need to make sure that the mobile attaches safely and securely to the crib - you won't want it to break loose from its attachment and fall onto your baby. However, it shouldn't also be too hard to attach or detach. Ideally, it should be both easy to install and locks onto your crib railing tightly and securely.
Short Strings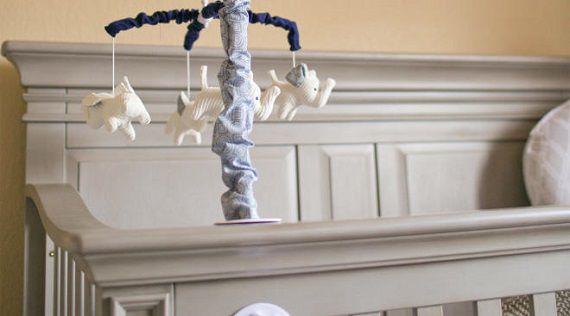 Pay attention to the length of the strings that comes with the mobile - it can't have long strings as these pose a strangulation hazard. In fact, experts recommend that baby mobile shouldn't have strings longer than 17 centimetres. Look for a model where the toys hang really close to its top.
Soft Hanging Toys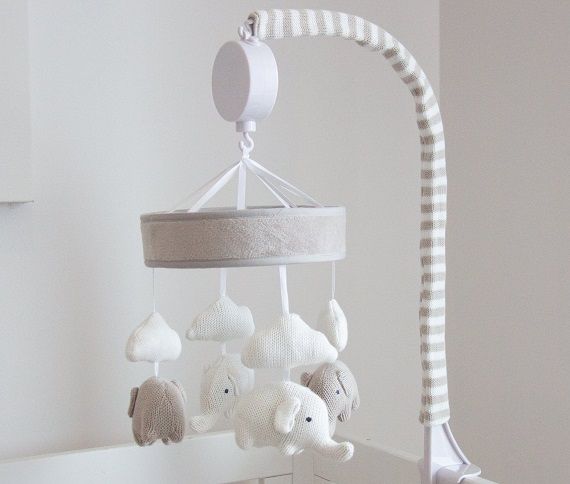 Look for a baby mobile with soft hanging toys. An interesting mobile will definitely catch the eye of your little one. And when he/she is old enough, he/she might want to take these toys of the mobile and play with them. This is why it's best to choose a mobile with plush hanging toys instead of hard plastic.
Attachments made of high-quality cotton not only look gorgeous but are ultra-soft too. And because cotton is a safe and hypoallergenic material, you can rest assured that the toys are gentle enough even for the most delicate skin.