When a baby is born, everyone wants to get them toys. However, an infant of several weeks or month isn't quite capable of doing many things, let alone playing with toys. It's all about feeding, sleeping and diapers. However, with time, you should start incorporating toys suitable for the age of your loved one. The toys will help the baby develop cognitive and physical abilities, but also social and emotional growth. Children of any age learn things through playing. When playing with your baby you're helping them gain important physical milestones, develop their brains, and teach them about emotions and social skills. Playing is a good way for the child to learn how to speak as well. If you aren't sure what infant baby toys are suitable, let's check them by age and types.
Types of developmental toys to try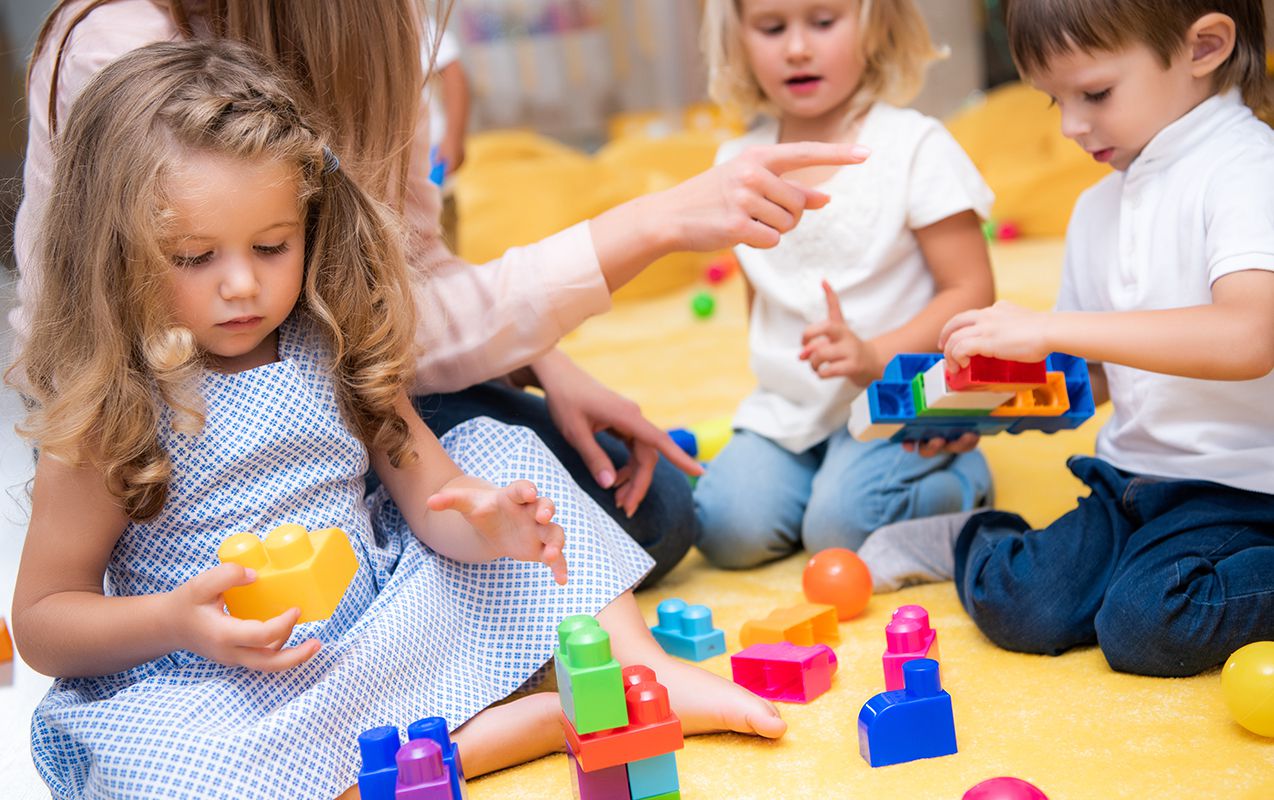 Every baby goes through some basic milestones in the first six months of their lives. Every baby develops at their own pace, so don't compare your baby to another one. The following are the milestones your baby will go through in the first six months of their lives.
Babies 0–2 months
The baby will start holding their head up by themselves. You can expect them to start smiling and make eye contact and following objects with their eyes. They will turn their head toward sounds and will start cooing and gurgling.
Babies 2–4 months
This is a period when social smiles begin. They will start to copy facial expressions, reaching for toys with one hand and start to roll from their stomach to their backs. At this age, babies will hold and shake a toy and start babbling.
Babies 4–6 months
This is the age when they start to look at themselves in a mirror and will respond when you call their name. The baby will show curiosity at toys and objects (you can expect to try to eat them). Four to six months of age is the time when the baby will start to pass the toy from one hand to another and will start to sit without support.
Activity Mat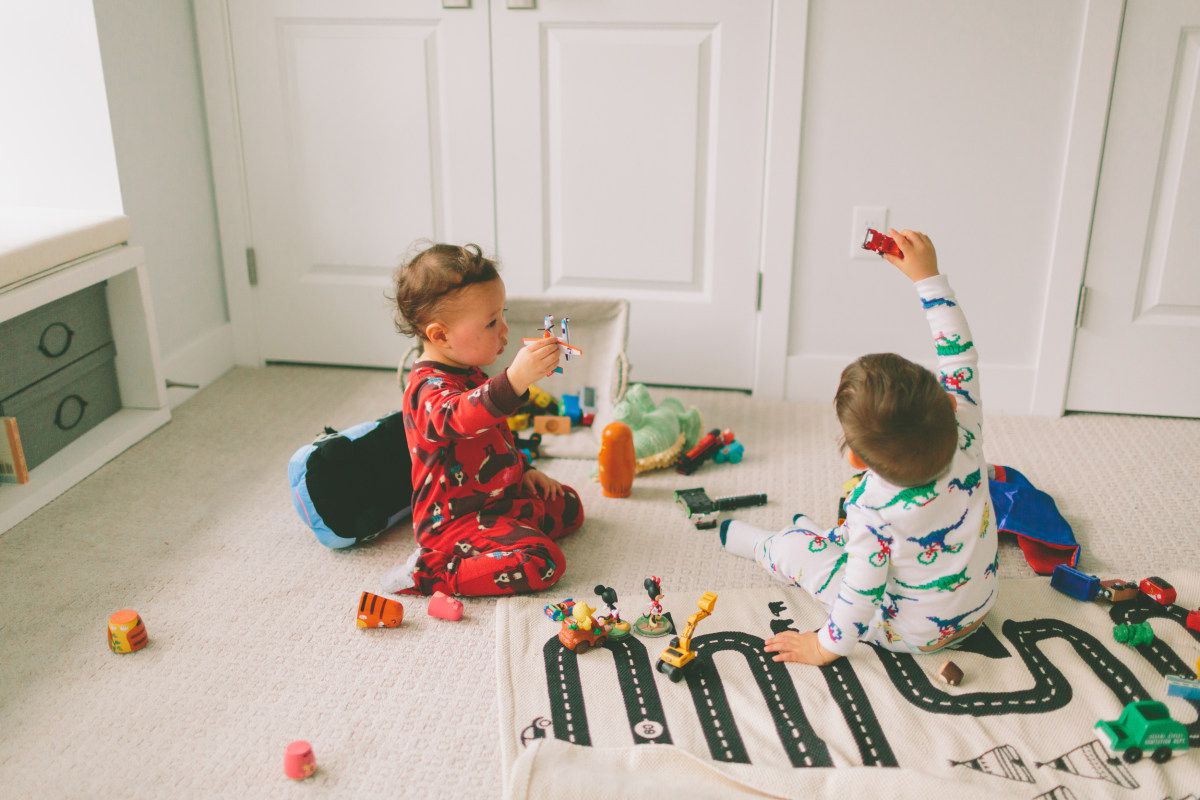 Your baby needs to build some muscles . You can set a little 'baby gym' from the very beginning. An activity mat is one of the best infant baby toys that are practical for their development but also helpful for you as a parent. Most activity mat has loops where you can hang some soft toys that will keep the baby's attention and challenge them to move their arms. Since infants can only see high contrast objects (black and white) that are only about 30cm away from them, make sure this baby mat is colourful and contains colours of high contrast. The baby should lie on their back, tummy and side. These activity mats usually are easy to wipe (babies puke and spit) so you can keep it clean. Hang plastic links or soft toys close to the infant's eyes and hands so they can see and reach for them. Put toys on the sides so the baby can roll from side to side and reach for the toy (this will encourage them to roll on their tummies). In most cases, these activity mats come with included hanging toys. If you have a newborn, you can wait for a few months before you hang the toys (they can be overstimulating for such a young baby).
Music-playing Toys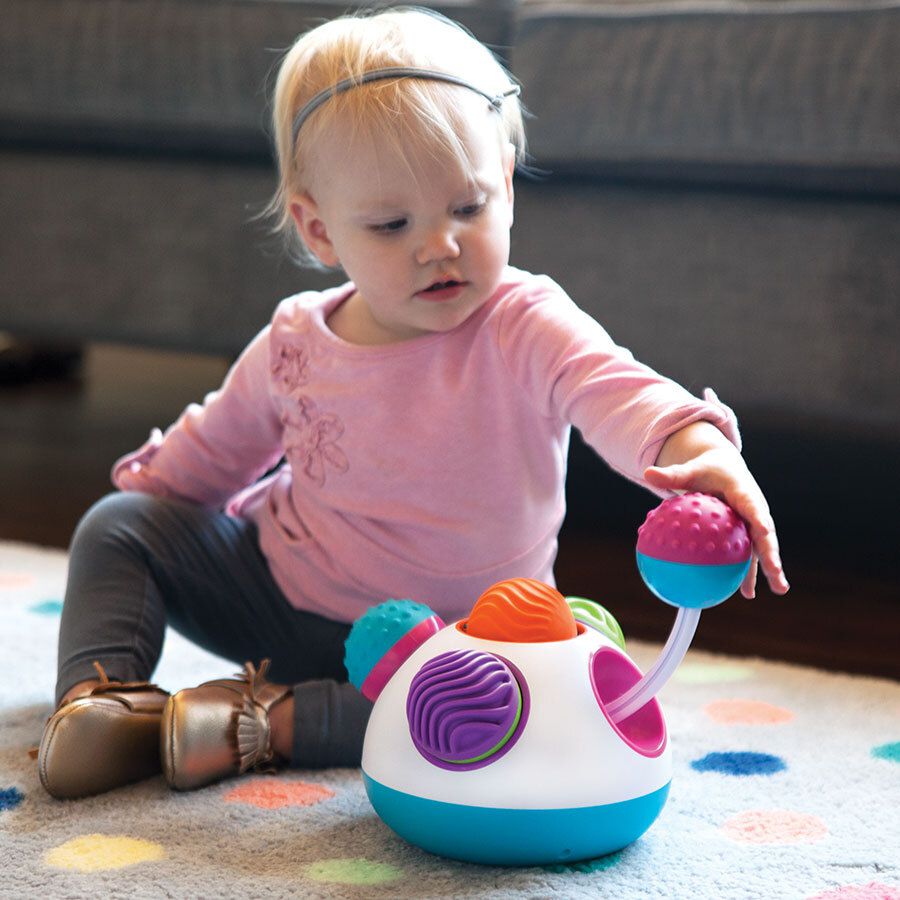 Your child should learn new sounds and music is a wonderful way to do this. Music in music-playing toys can soothe the child, help them fall asleep and make them cheerful. It has developmental benefits for babies such as promotions of creativity. Children are curious and will enjoy exploring various sounds. For instance, not all music-playing toys come with a calming classic music. Some of them have installed certain sounds (such as words, animal sounds and so on). You can even go with castanets, musical bells or flutes that will create percussive sounds to stimulate the young brain and help them express their creativity.
Rattle Toys
Babies love rattle toys. The set of plastic links is one of the most popular toys for the baby's first year. It is a priceless toy that almost every baby has from the beginning of their life. The rattle toy can be hanged on the overhead handle on the car seat, stroller or the activity mat. However, make sure that these baby toys aren't easily removable since they're made of hard plastic, which can be harmful to the gentle's baby's mouth.
Mobiles
When the baby starts to see colours (which happens about three months of age) you can get them a mobile that has high-contrast such as black and white decorations. You can hang it over their crib or stroller, or you can place above the activity mat. Mobiles often can play music, which makes them ideal for helping the child fall asleep.
Teethers
As the baby starts to develop their teeth (usually this begins at six months of age) the gum pain will increase. This period can be especially difficult since the baby will cry and be upset. Now it's an excellent time for teethers that will help the child rub the gums and ease the pain. Get the teethers even earlier than six months (you can get one as soon as you notice the pearl-like buds poking through the baby's gum; this occurs at three or four months of age). A bonus is if the teether can be cooled in the fridge which will soothe the gums even more.