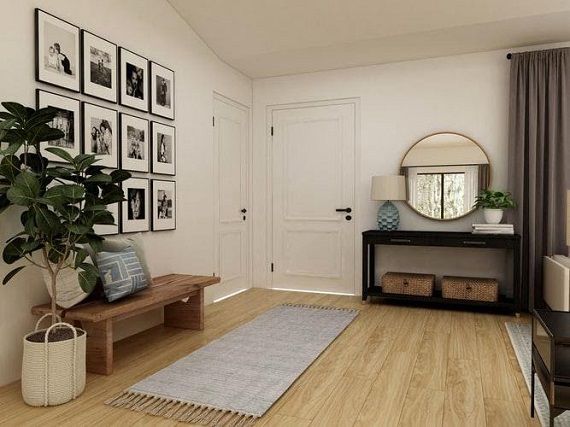 First impressions are important. People usually take only seconds to form an opinion about someone or something meaning the window of opportunity is very tight. So, if you want to make a good impression when it comes to the interior design of your house, you should start with your entryway. It's the first thing people notice and a nicely decorated entryway can make your home look more inviting.
Add an Entryway Table That's Everything but Ordinary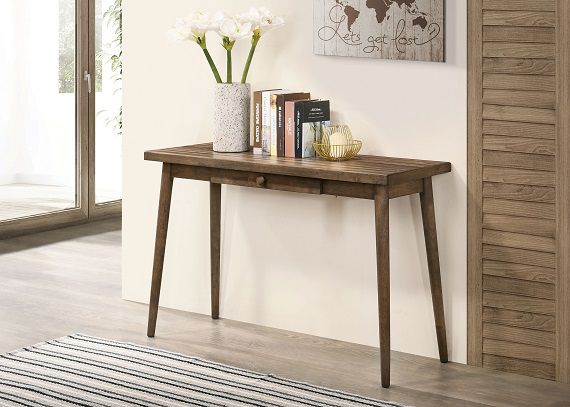 Despite serving as decoration, the hallway table can be the solution to all the mess you come across every day you walk in your front door. It's a multipurpose piece of furniture that can transform your entryway from dull and crowded to organized, stylish and inviting. You'll finally have a place where you can store items you frequently use or whatever else you think suitable because hallway tables often come with drawers and everything.
On the other hand, the console table is the perfect place for you to show off your creativity and arrange your favourite decor items. You can play around with colours and materials and create a true work of art.
What makes an entryway table unordinary? Well, you should go for an unusual design and materials that draw attention. For instance, you can never go wrong with a handcrafted and textured wooden entryway table. Wooden tables have a natural beauty and uniqueness. Each piece is slightly different from the other and defined by its own small imperfections which end up being the coolest feature of the whole design. Now, if you have to choose a type of wood, go for teak. Teak wood is the strongest, most beautiful and versatile material that makes for breathtaking furniture pieces.
Originally, teak wood has an almost golden colour with brown and golden streaks but with time its colour changes and becomes lighter. This magnificent colour is pairable with everything meaning that a wooden entryway table made of teak would be ideal for you. It leaves you plenty of opportunities to further accessorize it.
Also, teak is durable. Furniture made of teak is waterproof and termite-resistant. Apart from that, it's very easy to maintain. A damp cloth is all you'll ever need to clean your teak hallway table and make it look flawless.
Paint the Walls with a Bold Colour for a Change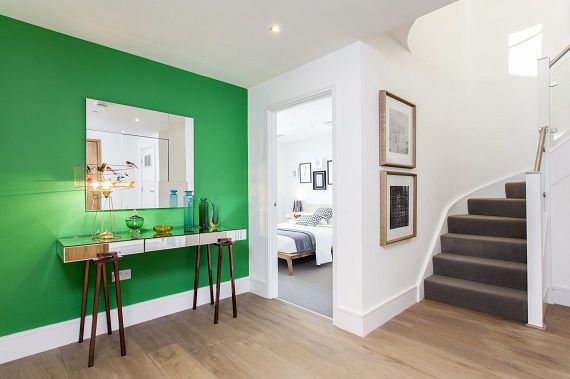 Having your house painted in neutral colours is fine. But going for a bold colour instead is better. What colours are considered bold? That would be tangerine orange, royal blue, burgundy red, canary yellow, emerald green and even black even though it technically belongs to the group of neutral colours.
The key to making bold colours work is picking the right tone and creating a balance between bold and neutral colours. Your entryway will look much better if you strategically choose a single wall to paint with a bold colour rather than painting the whole room.
There's a classic decor rule that you should take into consideration if you don't know where to start. It's the 60-30-10 rule that says that 60% of the room you're painting should be a dominant (bold) colour, then, you should paint 30% of the room with a secondary (neutral) colour and use the last 10% as an accent.
Combine the Bold Wall Colour with Unique Artwork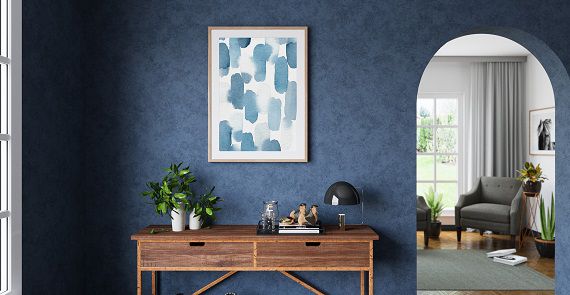 Although walls painted in bold colours are impressive on their own, you can further accentuate them by adding artwork. And surely you're not restricted to only adding paintings. You can experiment with mirrors and metal wall art and create something unusual but alluring. If you do it the right way, combining diverse materials can be a very good choice for your hallway. It will make people go "wow" every time they step into your home.
You can even install floating shelves and statement lighting fixtures. There are no limitations whatsoever. You can do anything you think will make your entryway splendid. Plus, you can use the light fixtures to highlight a wall and make it stand out.
A Statement Rug is Always a Good Idea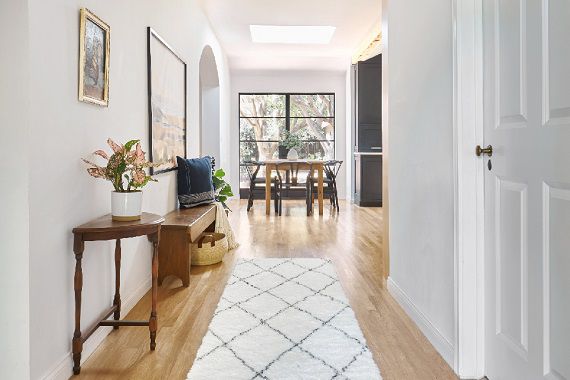 No matter how amazing the flooring in your hallway is, nothing can bring the room together as a rug can. But not just any rug. A rug with the right size and shape, made of high-quality durable materials that will complement the rest of the decor in the room.
If you have a big entryway then you're going to need a big rug as well. That is if you want the rug to be noticeable in the first place. The colour of the rug should match the rest of the colours in the room and of course, you can pick either monochrome or a printed rug. For instance, you can buy and style a vintage Morrocan rug if you think it's suitable or pick something floral.
Ideally, you want the shape of the rug to match the shape of the room although there are always exceptions to the rule so if say a square rug is what you think will look better, go for it.
And last but not least, make sure the rug you end up choosing is one that you can easily clean. After all, it's the entryway we're talking about. It will be exposed to dirt so it might as well be easy for you to make that dirt disappear.
It's all in the Details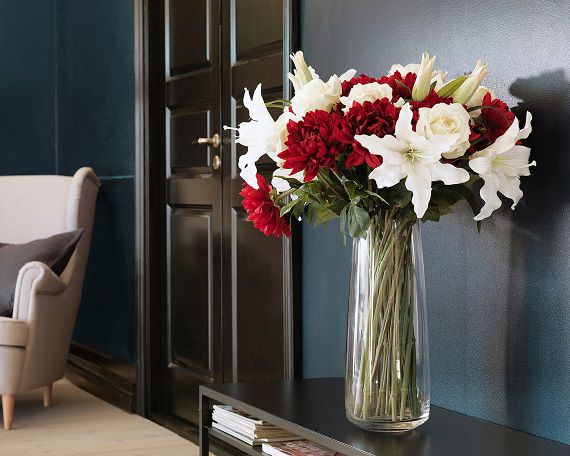 Isn't it? Oftentimes the small items you randomly place in a room are the things that make the room look warm and appealing. So, to finalize the decor you should add candles, a table lamp, books, a vase and fresh flowers as well as a bowl for your keys. Sustainable candles will bring calm to your home, and all the other small decorations you include can be the final touch that makes the room come together and look complete.
The hallway is the perfect place for you to display a beautiful flower arrangement. You can pick your favourite flowers for the occasion and admire them every time you pass through the room. It will instantly look more lively and welcoming. Plus, the flowers can be your excuse to add yet another colour to it.