There is something satisfying in shopping for new sheets or bedding. Not only they can make you feel comfortable while lying on it, but they can also give your bedroom a whole new look. While the design/print on the fabric can play a huge role in how appealing particular bedding will look to you, it's the fabric you need to pay more attention.
Cotton Fabric
Without a doubt, cotton is one of the most popular and commonly used types of fabric for sheets and bedding. It is extremely soft, comfortable, durable, easy to care and of course affordable. Cotton is also quite breathable and it has hypoallergenic properties making it ideal for the use since day one. Now, an important thing you need to know is that you can find different types of cotton that differ by the origin of the cotton and by the weaving (the methods of treating) of the cotton fabric. Some of the most common types of cotton are Egyptian cotton (which is considered the most luxurious variety), upland cotton, Pima cotton, micro cotton, cotton jersey, combed cotton and so on. Regardless of the type you choose, make sure it meets your needs and personal taste. In the end, you are the one who'll sleep on it.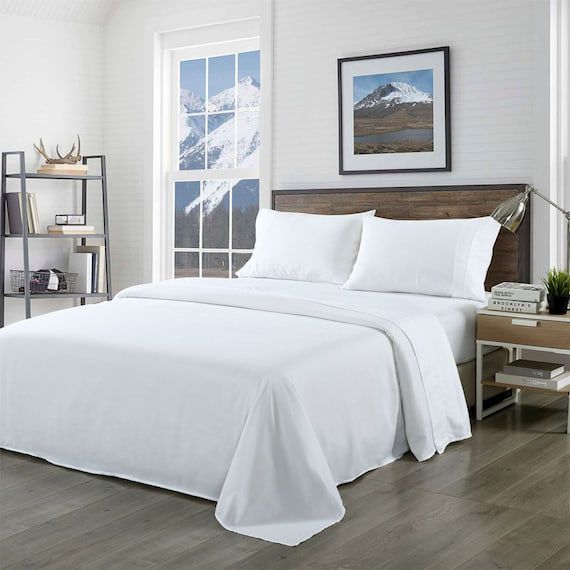 Linen Fabric
One thing is certain, linen sheets are way more comfortable than cotton. In fact, linen is 30% more durable than cotton and more pleasant. Although at first, they might feel crisper, they will certainly soften over time. For those who are not familiar with linen, this fabric is made from the natural fibre of the flax plant which origins from Europe. The reason why linen sheets have been passed through generations is because of the fabrics durability and incredible quality. Linen is a breathable type of material that has the ability to naturally regulate temperature. This means that linen bedding can keep you cool during the hot summer days and warm when the weather is cold. Additionally, this amazing fabric is lint-free, hypoallergenic and antibacterial. This is another reason why so many people prefer sleeping on linen bedding, especially the ones that are prone to allergies. An interesting thing about linen is that these sheets need to be washed weekly, but in cold water with a mild detergent. The ideal way to dry such sheets is on the clothesline or in the dryer on low heat. A thing you should avoid when washing them is fabric softeners that contain silicone because they will coat the linen fabrics and minimise their ability to absorb moisture. According to professionals, for a more luxurious look, you can roll your freshly washed and slightly damp sheets and put them in a plastic bag in the freezer for about 2 hours. Once done, steam them with a very hot iron so they could gain that silky smoothness.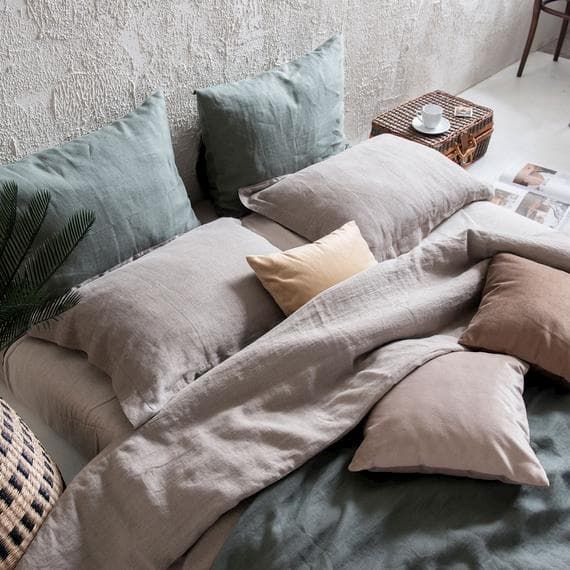 Bamboo Fabric
While it is true that bamboo fibres can be used for creating a fabric, the truth is that bamboo fabric is quite stiff and rough. Usually, some sheets that are labelled as bamboo are mainly made of rayon. This means that the pulp of bamboo has gone through a chemical process that dissolves the pulp with the help of extremely harsh chemicals in order to receive a soft and silky smooth fabric. This, in fact, is everything but not environmentally friendly. So before making a decision, make sure to check if the chosen sheets are truly made of bamboo.
Silk Fabric
No one can deny the luxurious look of silk sheets. Silk, in fact, is a soft fibre produced by silkworms and the sheets are cool, silky, sensuous, perfect for those romantic and sexy nights in the bedroom. Another benefit of these amazing and fancy sheets is silk's hypoallergenic properties. In other words, no bacteria can grow on these sheets. One of the main reason why people use silk sheets on a special occasion is that it's too slippery. Another thing we must mention is that this fabric is quite expensive, however, owning at least one set of silk sheets would be more than enough for those wild nights with your partner.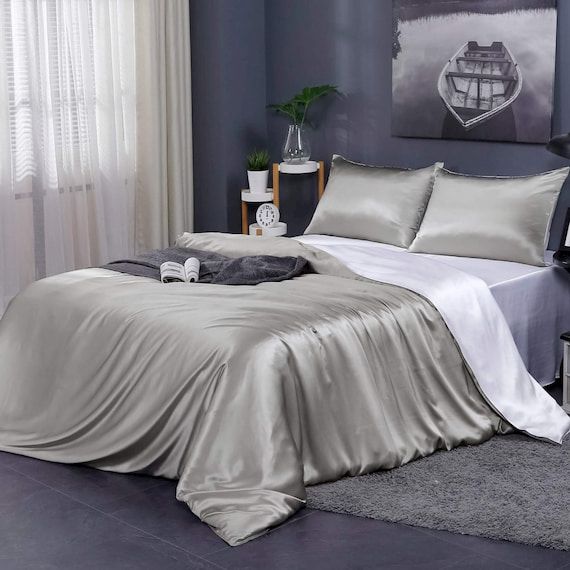 Polyester Fabric
In case you didn't know, polyester is a manmade fibre which is used for the production of plastic drink bottles. When used on its own, polyester fabric can be quite stiff, scratchy and not comfortable at all. That is why people create a polyester blend (usually cotton) in order to become softer and more pleasant to the skin. One of the reasons why people end choosing these sheets is because of its affordability. However, when compared to the aforementioned fabrics, it is best to stick to the natural type of fabrics like cotton and linen. By choosing them, you can have peace of mind that no allergies no skin rashes can happen to you.