If you don't want to expose your skin to the sun's damaging rays (which day by day is getting stronger and stronger), but still want to get some tan, you should start considering using sunless tanning products. Getting a gorgeous glow without exposing your skin to the harmful ultraviolet (UV) rays is now easier than ever with these self tanning products.
How do you self tan properly? - you may ask now. All it takes is selecting the proper tanning products and following some simple steps. Let's go a bit more thoroughly through them.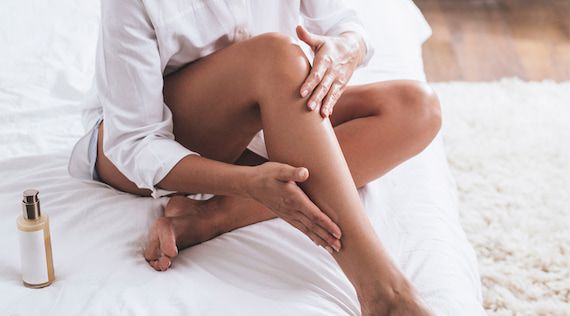 How to Choose Self Tanning Products
When it comes to choosing, you have a diverse range of self tanning products to choose from. There are different formulas and you may want to use different ones for various body parts. For instance, it's recommended to use a spray for the face and the back, and use cream everywhere else. Plus, you can choose the formula depending on your experience and the easiness of applying the product. For example:
Self-Tanning Moisturizers – have a lower concentration of DHA (dihydroxyacetone - the ingredient that reacts with the dead skin cells on the surface of your skin) and these sunless tanners gradually build a tanned look with daily use. By using moisturizers, you will achieve just a hint of colour, and this is why this is a good starting step for beginners.
Towelettes – being presoaked with self-tanner, you just have to unfold these sheets and swipe across your skin. They are very easy to use since it's almost impossible to apply too much product.
Lotions and Creams – this formula is usually tinted, so it's easy to see if you've missed a spot. They are good for beginner and practised tanners as well, as they don't absorb into the skin instantly and you have some extra second to blend.
Self-Tanning Mousses and Gels – are lightweight and fast drying. These are easy to layer, but still best for experienced self-tanners, because you have to blend fast before they absorb into your skin.
Tanning Sprays – are best for hitting hard-to-reach areas, as is your back. They are the fastest way to cover large areas. What's important here is that you need to apply it from about 6 inches (15cm) away in a circular motion.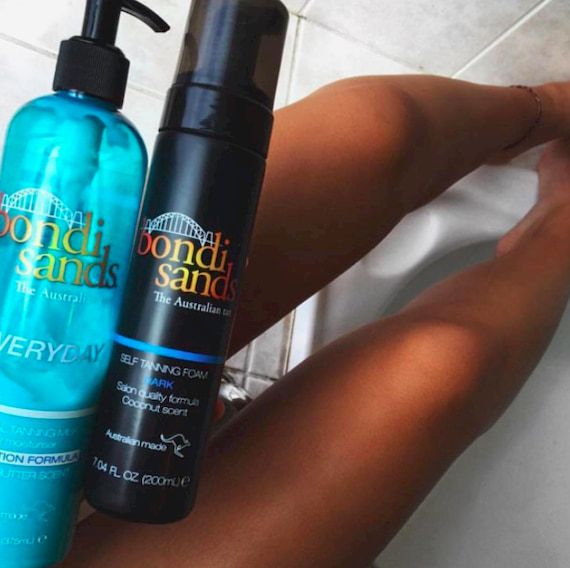 Body Prep Is the Key
For the whole process of self-tanning to go smoothly and for you to like the ending result, you have to prepare well first, and here's how.
Exfoliate. First, you should start by taking a shower or a bath. Clean your skin and exfoliate it well so you can remove excess dead skin cells. You can do it with a gentle exfoliating cleanser, a loofah, a bar of soap or

oil-free body scrub

. Also, spend a little extra time on areas with thick skin (knees, elbows and ankles). It's important to exfoliate first because if your skin has patches of dry, dead skin, it's likely that the tanning product will leave dark patches.
Dry off completely. Excess moisture on your skin may interfere with the reaction between the tanning products and your skin cells. Also, it's not recommended to

apply moisturizer after your shower

, because most of them contain occlusives, i.e. ingredients that form a protective layer that can hinder the effectiveness of these tanning products. Exceptions are only the spots with thicker skin, such as knees, elbows and knuckles.

Methods How to Apply
Every product has a different method for even application. For instance, mists have the advantage of covering large areas in just one single spritz. Foams and mousses, on the other hand, go on smooth and light. Then, gels and creams are good to use on your face and other detail zones.
For more convincing tan, you can apply some extra tanner on the spots where the sun normally browns you the most. Such spots are your face, the outside of your arms, and top of your legs. While for those hard-to-reach places (ex. the middle of your back) you can enlist a friend or just use one of the spray products and simply hold the bottle over your shoulder.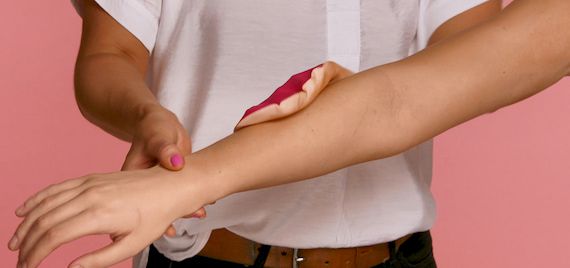 Maintenance
It's recommended not to go out 30 minutes since you apply the self-tanner. These products go on wet and need enough time to dry. Hence, if you have the time and the privacy, it would be good if you stay undressed for a while, but if you don't, then cover up with some loose-fitting clothing that breathes well. When it comes to showers and doing activities that can make you sweat – avoid them for at least six hours since applying the tanner.

How often should you apply self tanner? Since your body is regularly shedding of dead skin cells, the entire epidermis is being replaced every 35 to 45 days. On the other hand, self-tanners only tint the topmost layers of skin. Following this, a self-tanner should be reapplied every three to five days if you want to have a constant and flawless tan.